Debounce HAT for Raspberry Pi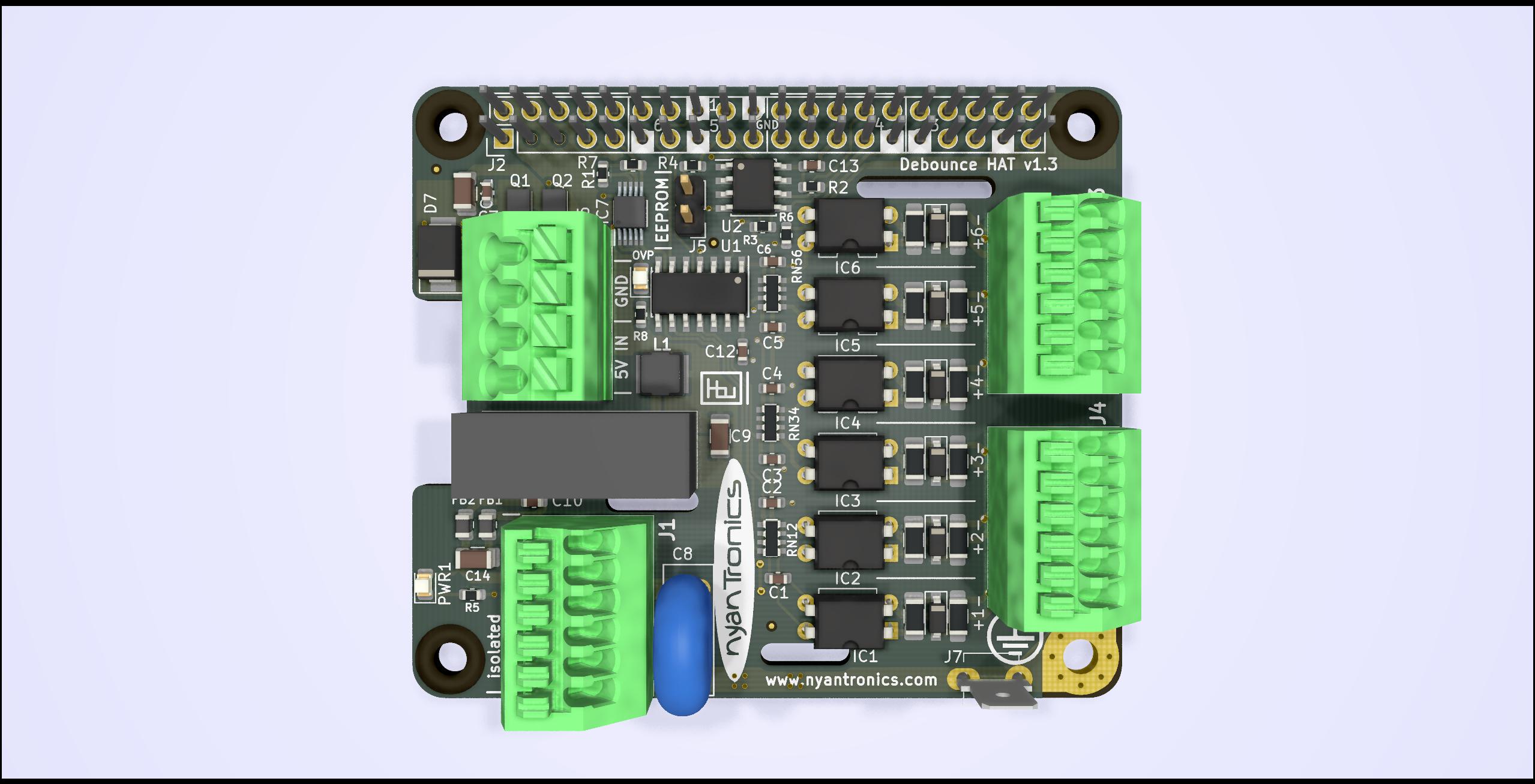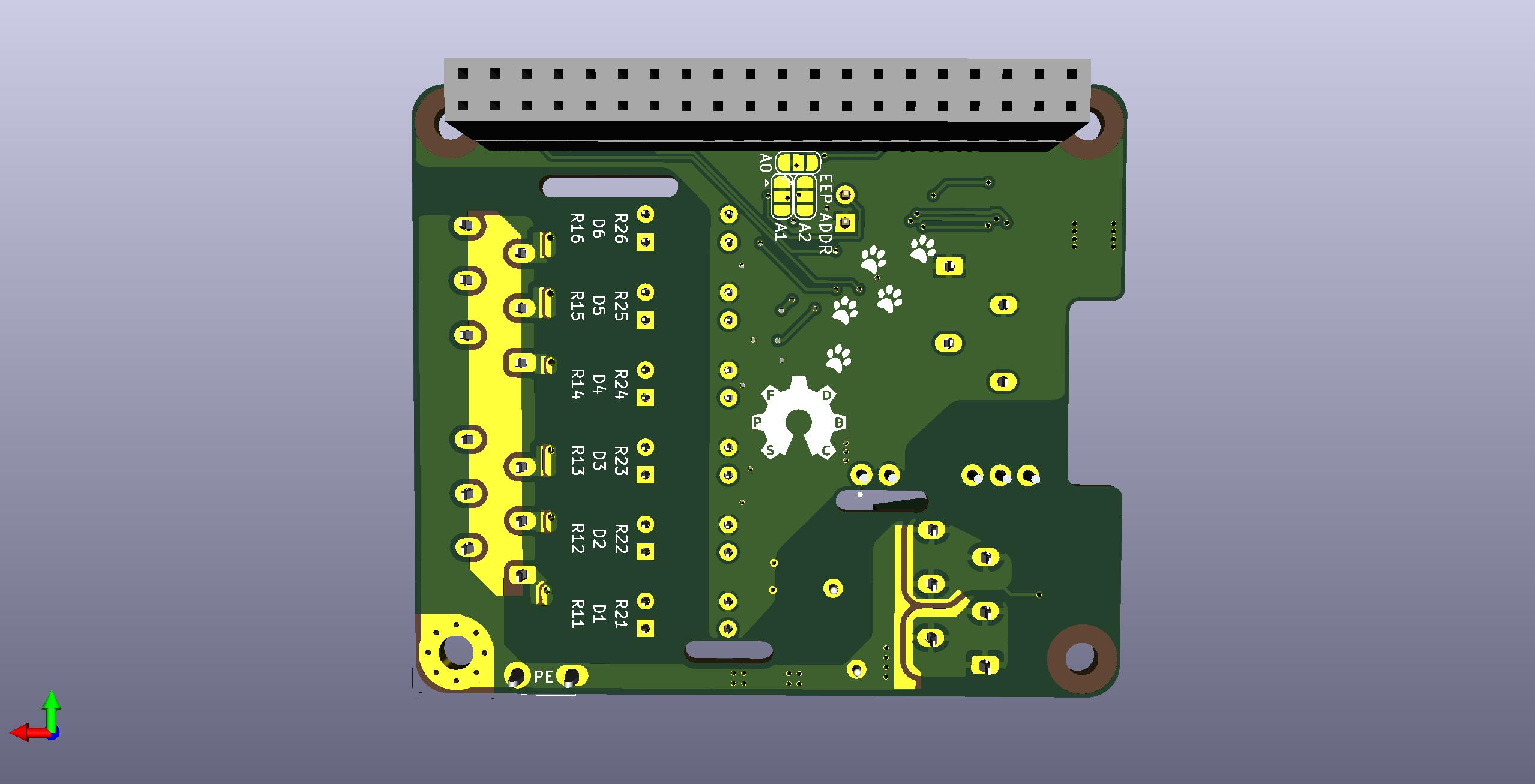 The Debounce Hat provides three pairs of opto-isolated, debounced digital inputs to a Raspberry Pi-compatible single board computer (SBC). All inputs accept 3 - 24V with arbitrary polarity and can alternatively be connected to open-collector outputs or mechanical switches leveraging the on-board isolated 5V supply.
Interested in this product?
Prototypes of the Debounce HAT are currently undergoing testing and the product will soon enter the production stage. Please add your email address if you wish to stay updated on this product:
Electrical Specifications:
6 opto-isolated, uncommitted inputs accepting +/- 3..24 V, with transient voltage protection.
Isolated DCDC for 5V 400mA supply for sensors and switches (4 kV DC isolation rating).
8 A rated power terminals for easy 5 V supply to additional devices.
Active input protection with reverse and overvoltage protection (configured for 5.9 V cut-out).
Ideal diode voltage drop below 200 mV at 3 A.
>2.4 mm clearance between logic and isolated sides (PE floating).
Spark gaps between input pairs.
Spark gaps between input pins and PE.
Spark gaps between isolated power and PE.
Marked pins for input testing.
Mechanical Specifications:
16 mm PCB stacking height (defined by 2x20 pin 0.1" header).
Raspberry Pi - compatible mounting hole pattern.
PE connection via 4.8 mm spade connector and M3 mounting point.
3.5 mm pitch terminal block for power in / pass-through (ø 0.2-1.5 mm² / 24-16 AWG).
2.5 mm pitch terminal blocks for isolated power and signal (ø 0.2-1.0mm² / 22-16 AWG).
Typical Applications:
Digital inputs with ESD protection.
Mechanical switch / interlock inputs.
Isolated sensor interface.
Isolated DC voltage sensing.
Availability
The DebounceHAT will soon be available on CrowdSupply as a crowdfunding campaign.
More details
Further technical details about this product can be found on the GitHub project page: https://github.com/MayaPosch/DebounceHat